As golf entertainment heats up, more companies are getting in on the action and companies already working in the space are expanding their reach to pull in more people and expand the game.
For starters, Flite Golf & Entertainment and Century Golf Entertainment, having recently begun work on the Atomic Golf venture in Las Vegas, are teaming up with ROC Ventures to announce that they have broken ground on a new golf entertainment complex in the Milwaukee, Wis. area.
"Flite is thrilled to partner with Century and ROC Ventures to provide advanced technology to the Luxe Golf Bays active entertainment experience," said Flite Golf CEO and founder John Vollbrecht. "The addition of our next-gen gaming technology adds a new level of excitement to the experience."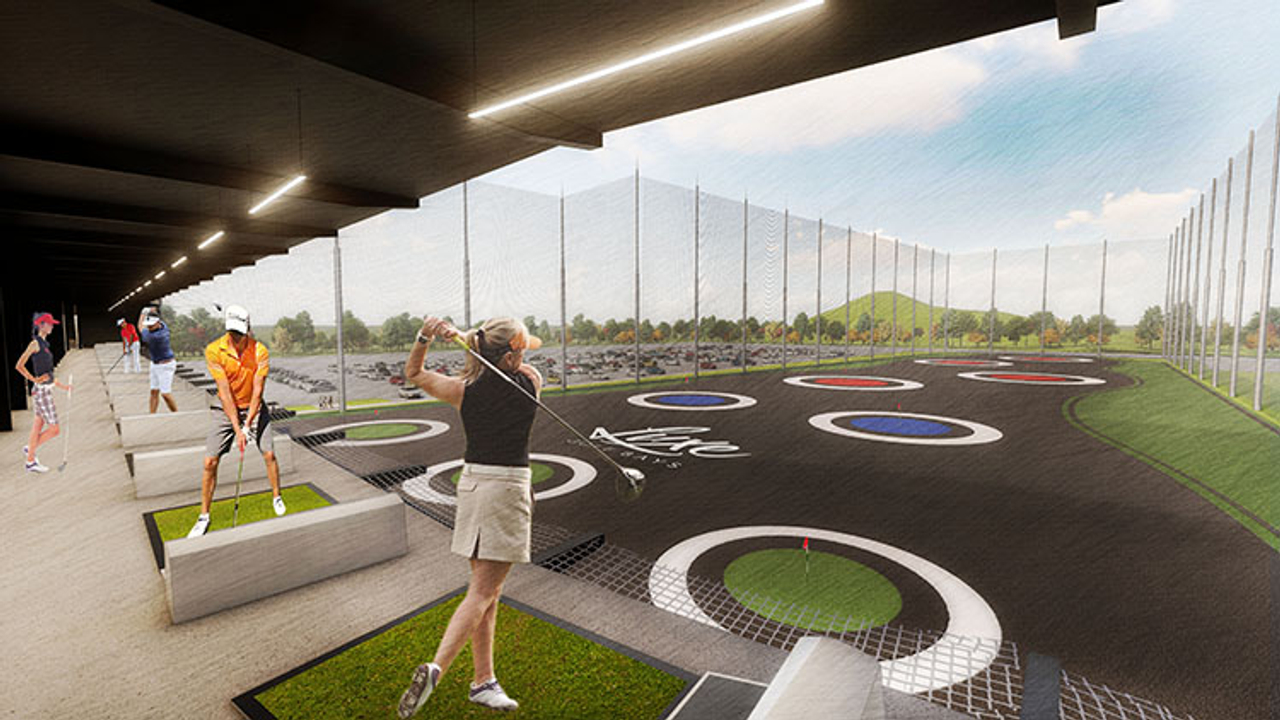 Luxe Golf Bays at Ballpark Commons is a $27 million venture that will open in May 2022. The center will feature 57 heated bays across three levels, overlooking 250 yards of turf. Two restaurants and an event space will also be onsite. Flite Golf will provide the entertainment aspect of the complex, while Century Golf will consult from a management perspective.
"Luxe Golf Bays is an exciting project for the Milwaukee region and we're proud to provide the world-class expertise necessary to assist in its development," said Jim Hinckley, founder and CEO of Century Golf Partners.
"We're proud to partner with the creators of Atomic Range, Flite's incredible project in Las Vegas, and are excited what our facility will mean for the community," said Mike Zimmerman, CEO of ROC Ventures.
One area that has really blown up lately is the simulator market. No longer strictly the purview of high-end specialty venues, these simulators are seeing use in all sorts of applications, from small local golf courses looking to accommodate golfers in the off season (or even simply after nightfall) to restaurants and bars wanting to offer a new experience for their patrons. And while the simulators are expensive, the price isn't prohibitive enough to discount private citizens from being able to afford an at-home installation.
As one of the leaders in the simulator game, Golfzon has been hard at work on improving their offering. The company debuted its new simulator at the PGA Show in Orlando last week. TwoVision is the next simulator in Golfzon's Vision line, and features such additions as high-speed sensors to capture club head data and ball flight, 24-way directional moving swing plates to recreate true stance and lie conditions, divot-sensing technology, 130% crisper graphics, auto-tee and ball retrieval systems, virtual caddie to give advice on every shot, multi-surface mats (1 fairway, 2 bunker, 2 rough) to imitate real course conditions, an LED putting guide that reads greens, and a touchscreen kiosk with a user-friendly interface.
"The PGA Show has always been a valuable opportunity for us to show the industry why Golfzon simulators are unequaled in terms of quality, technology and overall user experience," says Tommy Lim, CEO of Golfzon AMERICA. "TwoVision has been in research and development for years and the finalized product is the most innovative and realistic simulator ever developed, making it perfect for clubs and resorts, academies and instructors, off-course entertainment venues like bars and restaurants, and even for personal use."